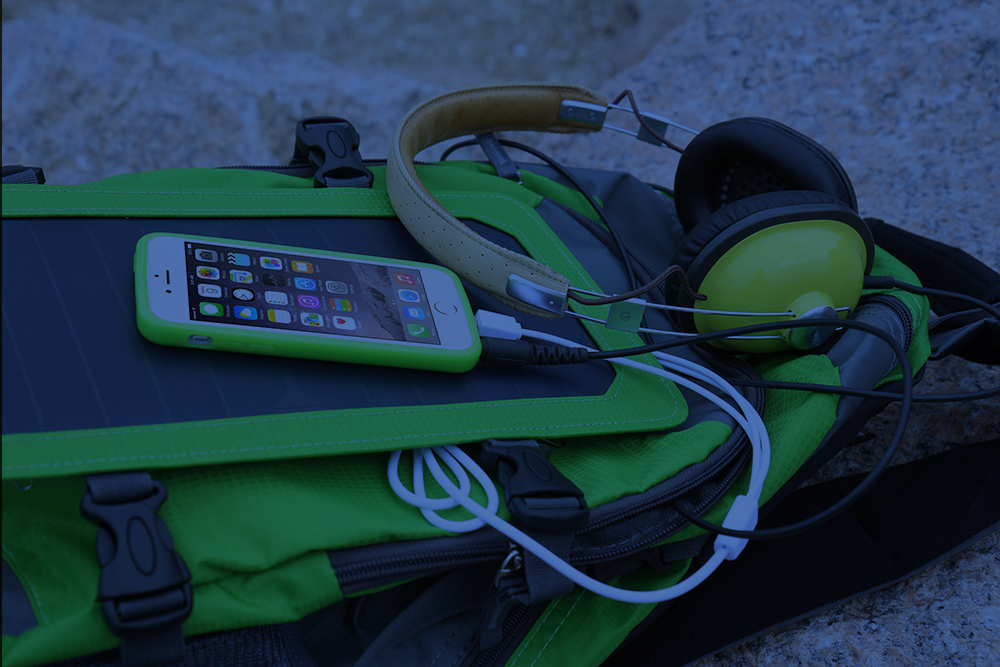 The Original Solar Backpack
Learn about our product
Go anywhere & be anywhere with THE Sunbatt backpack!
Our one-of-a kind solar backpack is perfect for anyone who is on the go and needs to keep their devices charged up!
We have a powerful new technology that can charge a lithium-ion battery by using sunlight and even indoor light. Simply plugin your devices and watch as the solar panel transfers the energy from the heat of the sun right into your device!
 
Solar Backpack Comes In 2 Colors!
RED
Backpack is made of high quality, rugged nylon fabric.

Solar cells are built with a protective anti-scratch hardened coating & sewn into high-wear PVC fabric for weather-resistant outdoor durability.

Features a classic shape with several pockets for storage and organization. This backpack has a roomy main compartment, with enough space to store other accessories like laptop/notebook, iPad, books, gadgets, keys; ideal for hiking, traveling and all outdoor activities.
Weight: 1.72 Pounds

Battery Type: Lithium Polymer

Size: 21.26" x8.66" x15.35"

7 Watts solar charger panel

10,000mAh Waterproof Power Bank

Included 3-in-1 cables: Micro USB, Lightening and 30 Pin connector.